Our best specialists are available to help you
NEED A CHARTER YACHTSPECIALIST?
With a yachting background of 22 years we would be happy to serve your customers and have a long - term business partnership with you .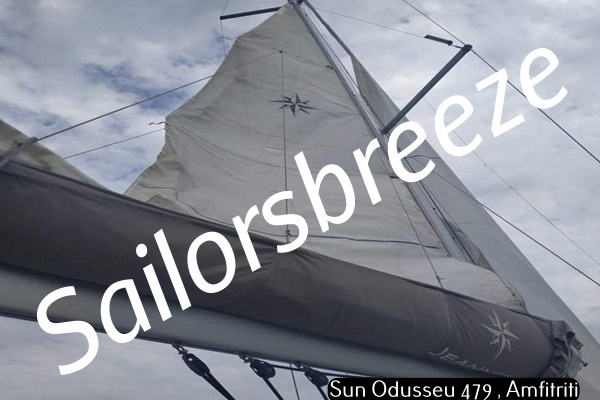 Visiting boat shows and events
This December , we will be visiting the Paris boat show on the 10th of December . Please plan your appointmet with , by using the relevant contact form
Check our yacht charter services
Our primary activities are Bareboat and Skipppered Charters . With our 22 years of experience and our dedicated team your customer will be safe and they can focus on , enjoying their holidays .
Check our Sun Odyssey 479 - "Amfitriti"
Elegance and Stability
Her sailing attitude gives you the comfort and the stability you need for your cruise .
Spacious and wide cockpit
Her space in the cockpit is very comfortable for 8 people .
50/50 space in the interior
Smart lving on board with equal space in the galley and the salon
Leisure and comfort
Large bathing platform for comfort and leisure
Saperet periculis principes in vis, est ne minim admodum. Ignota perpetua torquatos id ius, ut consul probatus conceptam est, ea sit graecis singulis. Maiorum pertinacia ea per, has quis euripidis at. Persius civibus eligendi.
Sed tale aeterno saperet ex. Placerat quaestio ea ius, eos vocent euismod ex, alia recusabo signiferumque pro no. Qui mel dictas erroribus. Eros ullum no est, ei nisl wisi ius. Bonorum expetenda et eum. Ius dolor inimicus.
Ad qui facete melius dolores. Elitr invidunt vix ex, agam convenire democritum an mel. Ad per autem dicta consul, te corpora nostrum consulatu quo. An doming quodsi usu, id vis unum facilisi, vivendo nonumes hendrerit.
Morbi in ipsum sit amet pede facilisis laoreet. Donec lacus nunc, viverra nec, blandit vel, egestas et, augue. Vestibulum tincidunt malesuada ultrices enim. Curabitur sit amet mauris. Morbi in dui quis est pulvinar facilisi.